CYBEX Home Collection - The LEMO Chair
CYBEX 'Handy @ Home' to be presented at the upcoming Maison&Objet Fair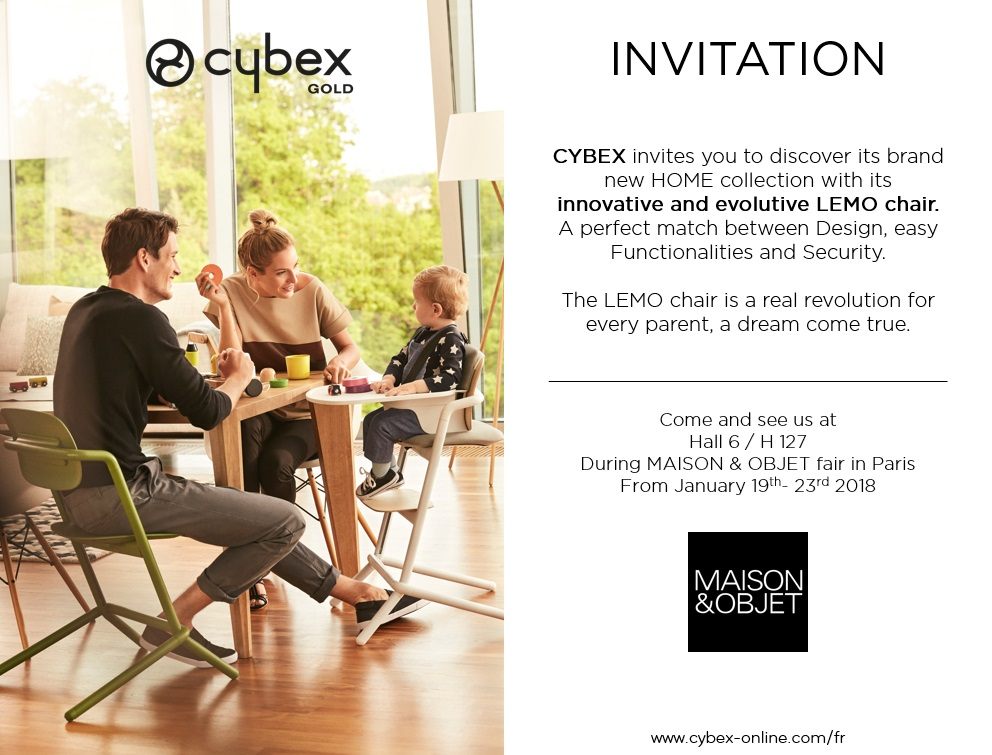 CYBEX Gold Home Interior Collection
The easy to manage LEMO chair
In 2016 CYBEX did the first steps venturing into interior design with the "Parents' Collection" in collaboration with the Dutch product and interior design icon Marcel Wanders. This year CYBEX expands its Gold Home Interior Collection with the new LEMO Chair, created by the CYBEX design team. The chair is inspired by classic pieces of furniture: sleek, sophisticated and simple. It follows the D.S.F. principle "Design, Safety, Function" in being usable from age O to 99.
Design is for living
The LEMO Chair is a piece of furniture in a timeless contemporary design which fits into families' modern environments without disrupting the design of their homes. There are two different versions available: one made of wood and one made of plastic. Furthermore, it also fits for all age groups from O to 99 years because this unique piece of furniture grows with the apartment's residents.
CYBEX offers two different versions of the chair, one being a combination of wood and aluminum, the other a combination of plastic and aluminum. The stepless one-hand adjustment in height and four possible positions in depth assure perfect ergonomics. Additionally, the anti-tilt wheels reduce the risk of tipping over. The LEMO Chair is designed for fast and easy assembly with four screws only providing the necessary stability to it. CYBEX also created the LEMO Bouncer in the same design language. It can be used on the floor and can also be attached to the LEMO Chair with adapters. The bouncer can be used from 6 months to approx. 3 years.
From 19 - 23. January 2018, CYBEX will present the LEMO collection at Maison & Objet in Paris.