Cybex introduces a modern fairy tale: the Simply Flowers collection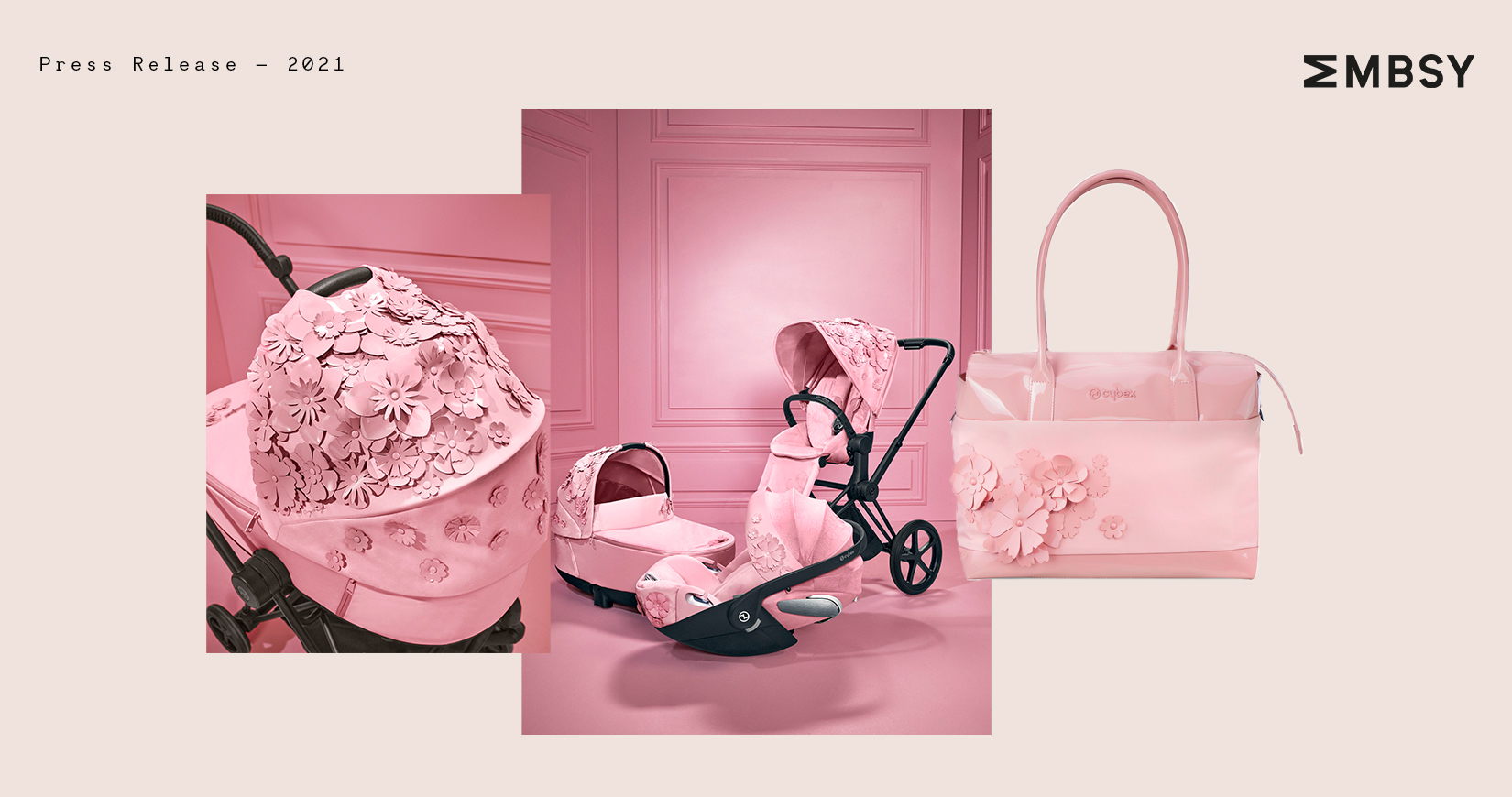 The CYBEX SIMPLY FLOWERS collection is a modern fairy tale brought to life. Take a magical journey to the world of luxury, fashion and craftmanship of the highest quality that is feminine, romantic and above all, modern.
High fashion meets innovative function with the CYBEX SIMPLY FLOWERS collection.
Platinum strollers, car seats and footmuffs are all decorated with perfectly placed petals and unique blossoms.
Flowers appear almost to be opening one after another, slowly revealing their full blooming beauty. ​
Over the years, the CYBEX design team has pioneered a chic, premium look with each ​ fashion collection. The newest, SIMPLY FLOWERS, was inspired not just by ​ the creative mystery of a fairy tale, but also by a fashionable and cool global style that is timeless.
The products showcase a laser cut technique creating different shapes and textures and are available in three monochrome colors. One color, pale blush, takes center stage as the happiest, softest and undoubtedly the most romantic color of them all – bursting with joy.
The PRIAM and MIOS strollers feature blossom details across their sun canopies as well as beautiful, intricate floral embroidery on their quilted inlays and leg rests.
The infant car seat CLOUD Z i-Size, is rich with detailed and unique floral decoration from its inlay to its foldaway sun canopy – including more 3D petal creations.
The CYBEX SIMPLY FLOWERS collection also includes a cozy FOOTMUFF and a changing bag. Both products are adorned with glossy 3D floral appliqués.
The CYBEX SIMPLY FLOWERS collection is available in three modern colors: Pale blush, nude beige and dream grey.
The collection is available online and at selected retailers from June, 2021.
Find more information here: https://cybex-online.com/simply-flowers
Practical:
Cloud Z i-size ​ pink/Grey/beige : 369,95 €
Seat pack Mios Simply Flowers (sans chassis) : 399,95 €
Mios Lux Carry Cot Simply flowers: 479,95 €
Priam seat pack simply flowers : ​ 399,95 €
Priam Lux Carry Cot simply flowers : 529,95€
Footmuff simply flowers: 189,95 €
Changing bag : price not available
---
About CYBEX
Established in 2005, the German company CYBEX is globally recognized for iconic design, innovative technology, easy functionality, and superior safety features on all its products for stylish adults embarking on parenthood.
Making sure juvenile products fit the parent's lifestyle perfectly, CYBEX surprises with high end fashion collections – inspired by the newest runway trends and haute couture designs.
In early 2014, CYBEX joined Goodbaby International Holdings Limited, one of the world's leading enterprises for the development and production of child and teen goods. Find more information at www.cybex-online.com.
Press contact:
Klara Daum, Manager PR, T: +49 (0)160 1057 820,