CYBEX launches collab with Karolina Kurkova
Supermodel and mom of two designs CYBEX' new fashion collection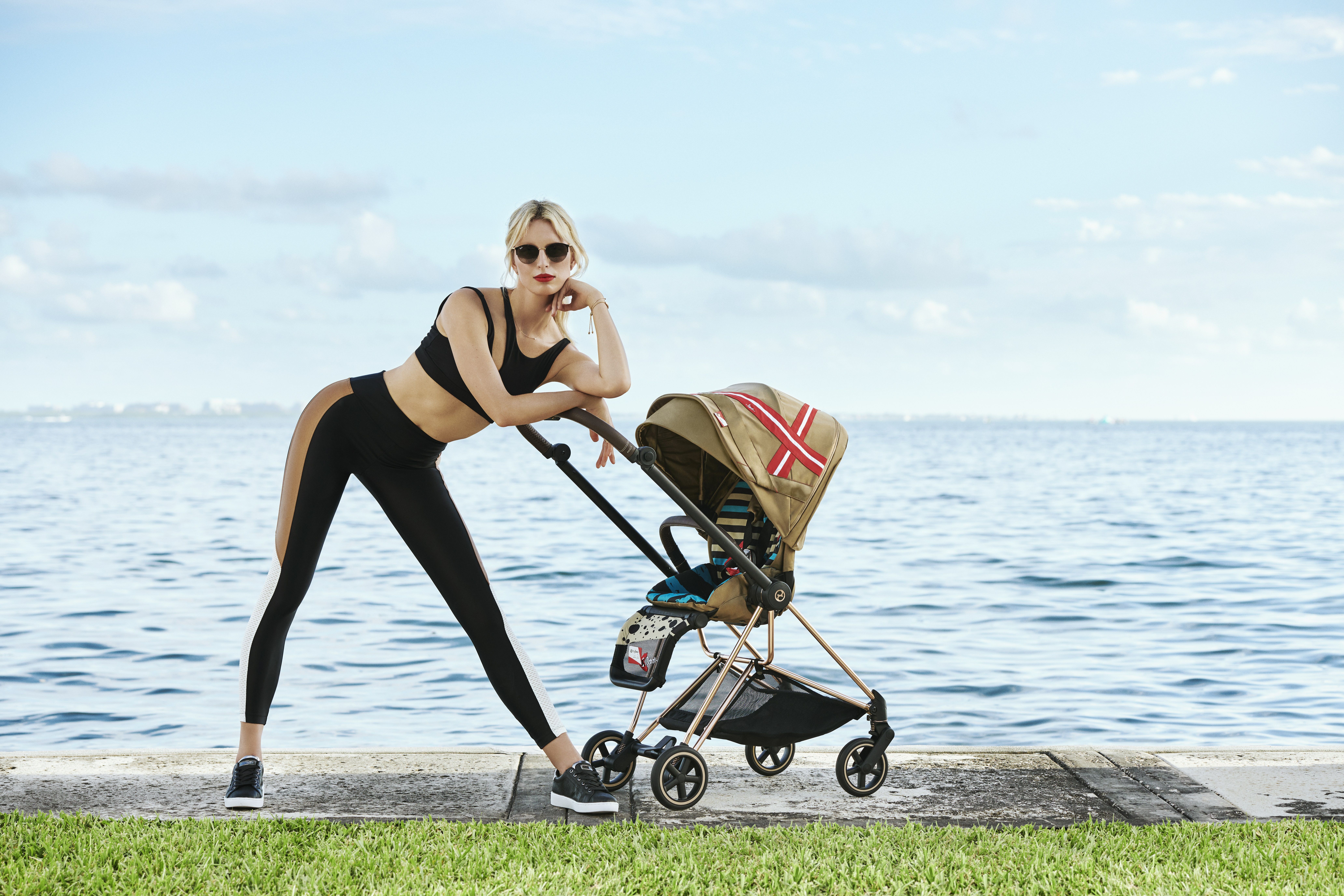 CYBEX, the globally-renowned German lifestyle brand of strollers, car seats and baby carriers is pleased to announce the launch of its collaboration with super model Karolina Kurkova. For twenty years, Karolina has been an enviable force in the fashion industry, starring in campaigns and runway shows for the world's top luxury brands and fashion titles. More recently, Karolina began her most important journey—as a mother of two children. The CYBEX by KAROLINA KURKOVA collection will debut globally for modern moms and fashion-conscious fathers starting March 1st.
 "The synergy of CYBEX's mission to create a fashion-forward lifestyle for parents, our noteworthy collaborations and advancements in innovative technologies mixed with Karolina's energy and passion for both of her jobs is what makes her the perfect collaborator for this new product launch," says CYBEX founder, Martin Pos.
The CYBEX by KAROLINA KURKOVA collection comprises of the PRIAM—a luxury stroller solution that transforms into a 3-in-1 travel system with ease; the MIOS—a compact stroller which also features a 3-in-1 travel system; the CLOUD Z—an innovative reclining infant car seat; the YEMA—a chic and sophisticated baby carrier supporting a close parent-child connection; and matching accessories.
The concept of love shines through in Karolina's design, as well as her keen eye for fashion. Vivid red lips double as a style element and an expression of love, and are artfully mixed with bold pops of color and polka dots to reflect her philosophy of life: an attitude of playfulness and whimsy. "For me, it's all about acceptance, understanding and love. We can't live without love. I can't live without love for my kids, my husband, my family." said Karolina.
As a working mom and fashion enthusiast who understands the needs and desires of today's women, Karolina took the collaboration with CYBEX seriously. "When it comes to a stroller, you need something simple, but with personality; something safe, but stylish," says Karolina. "That's why I love CYBEX." Just like Karolina, CYBEX focuses on finding the perfect symbiosis of safety, functionality and design in its products. Modern parents can rely on the functionality of CYBEX's products, while also feeling confident and stylish through their elegant design. As Karolina is a champion of sustainability, the collection features REPREVE® certified recycled fibers. The yarn in each product utilizes up to 31 recycled plastic PET bottles, creating an eco-conscious offering.
The CYBEX by KAROLINA KURKOVA collection was launched exclusively at 10 Corso Como New York on February 28th, then at select retailers internationally and online at cybex-online.com/karolina-kurkova this March.