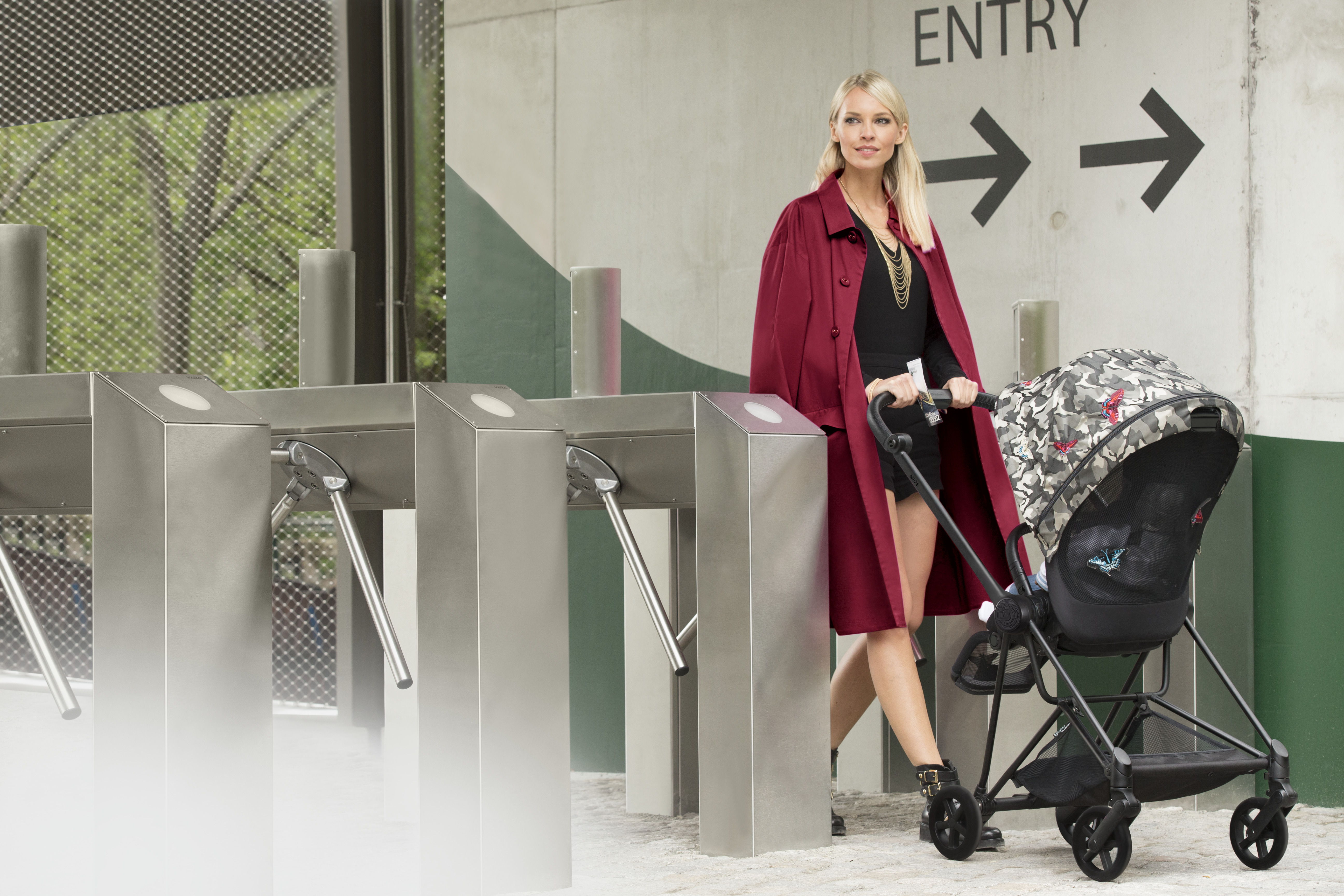 See and be seen: strolling and posing. These days, the stroller is no longer a commodity for transporting infants from A to B. On the contrary, it's an expression of a new appreciation of style. It's the status symbol of intercultural Bohemians, who prefer to spend their time in cool city quarters. In an age where everything happens so quickly and is expected to function simply and smoothly, the new MIOS emerges as the most elegant link between urbanity and mobility. These are the stories of Bohemians who live their lives as they want, even with children, even true to the motto: "Express yourself!".
In the words of designer Karl Lagerfeld: "There's no escaping fashion." The timelessness of style is wholly inherent in the MIOS. An enduring elegance that leaves short-lived trends far behind.
But design must not only function, it must also be fun. The MIOS stroller successfully combines maximum stability and minimum weight. X-bracing creates maximum stability coupled with the minimum use of material. The static chrome frame gives the impression that the MIOS is almost floating. A retro-modern design with a breathable mesh that not only underlines its "lightweight" character, but also helps to regulate the body temperature of the child. A perfect stroller that features outstanding agility in the hustle and bustle of the urban landscape. Compact, flexible, functional, and stylish – perfectly in tune with the needs of modern parents.
CYBEX introduces the MIOS 3-IN-1 SYSTEM. The MIOS offers many customizations options; with the matching MIOS carrycot featuring a particularly soft memory foam mattress, the travel system using an award-winning infant car seat from CYBEX, or the lightweight, compact stroller with an innovative breathable seat unit that attaches either forward or parent-facing.
Last but not least, adapts the MIOS perfectly to its surroundings. It's lightweight and compact, perfect for parents navigating the city streets. You can fold the stroller with only one hand and the all-wheel suspension provides a comfortable ride.