CYBEX x Jeremy Scott
Cherubs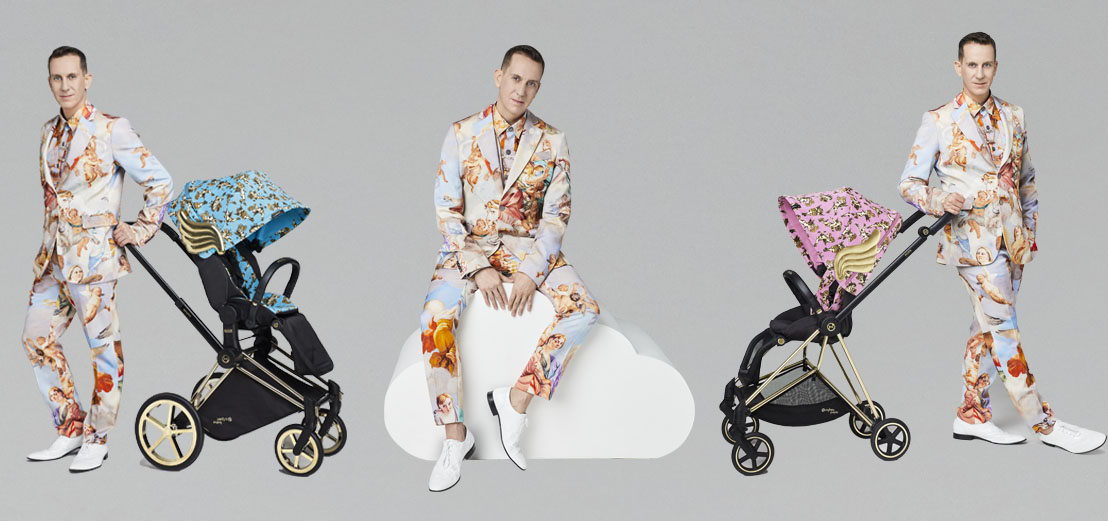 The third collaboration CYBEX x Jeremy Scott is called »Cherubs« and combines humorous adaptations of classic motifs with a striking color palette. By revamping the new PRIAM, MIOS, YEMA TIE and Cloud Q, Jeremy has created urban design pieces that turn the vitality of childhood into an effortless and modern style statement.
A collaboration between a profoundly unconventional artist and a company dedicated to sleek design and best-in-class safety might seem unlikely at first blush, but these two contrasting backgrounds and viewpoints share one fundamental desire – to test, bend and inevitably break the boundaries of conventional design. Which is why Jeremy Scott and CYBEX agreed to work together for a third time and develop a collection that's as whimsical as it is stylish. "Cherubs" is a vibrant collection that offers humorous interpretations of classic motifs punctuated by bold and exciting colors. Not only do these pieces offer the ultimate in comfort and safety for your own precious cherub, they also allow you to shop, travel and socialize with ease while looking as hip and fashionable as you feel. Urban fashion meets childlike joie de vivre. 
The result? A CYBEX that gives you wings.