Diane Kruger spotted with CYBEX Priam stroller
Diane Kruger and her little one go for a stroll with a CYBEX Cloud Z on a PRIAM frame

Happy mother Diane Kruger decided to go for a walk with her baby daughter in New York. She is pictured here strolling around with a CYBEX Cloud Z i-Size car seat on the latest rose gold PRIAM frame. The stylish PRIAM stroller fits perfectly into the metropolitan environment, and makes it a pleasure to walk through the city.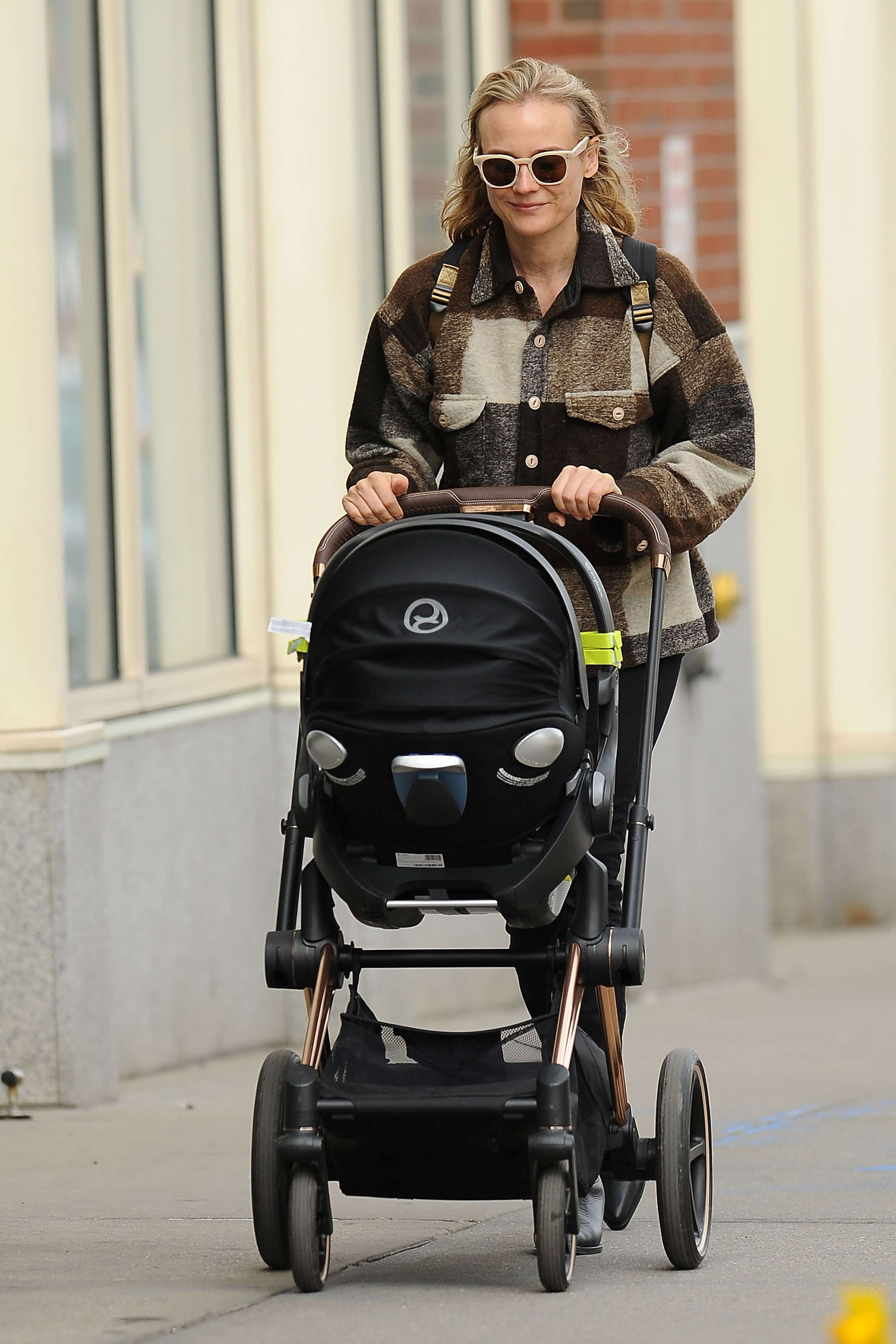 CYBEX is well known for its range of stylish child car seats and strollers. The CYBEX PRIAM is an ideal companion for modern parents, allowing them to continue their fast-paced lives without missing a step. Fashionable and functional in equal measure, the PRIAM frame is compatible with a range of different equipment and wheel types, making it a practical choice.
About CYBEX:
Founded in 2005, CYBEX has become globally recognised for the iconic design, innovative technology, easy functionality, and superior safety features of all their products for stylish adults embarking on parenthood. CYBEX is part of Goodbaby International Holding Limited: one of the world's leading enterprises for the development and production of child and teen goods. The CEOs of CYBEX are Johannes Schlamminger and Raoul Bader. For more information, visit www.cybex-online.com.