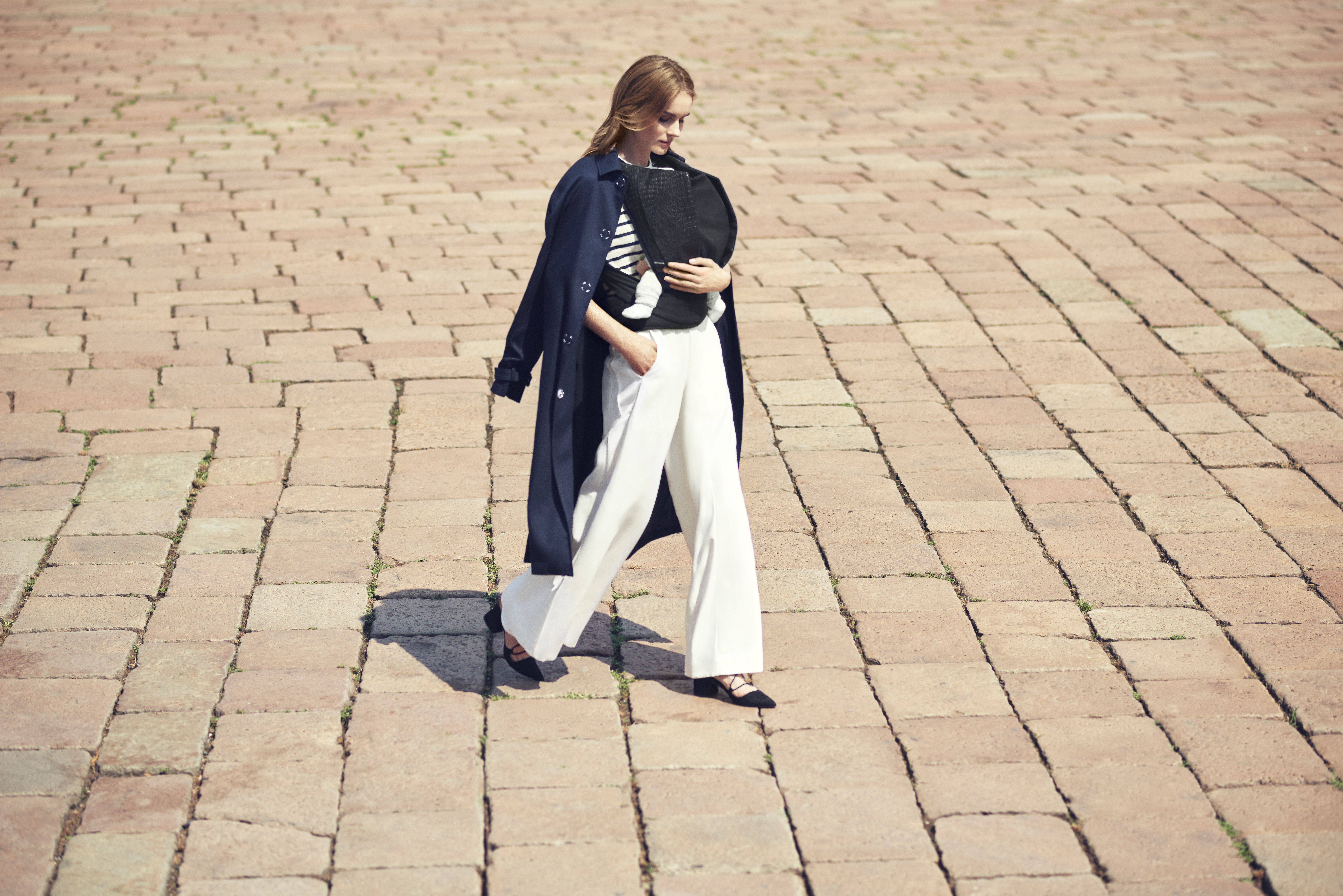 CYBEX integrates the YEMA carrier within its Platinum range. The YEMA series from CYBEX creates new fashion statements as well as indispensable accessories for young parents, highlighting the expression of their individual style.
As Gabriele Strehle, German fashion designer, once said so aptly, "a handbag must trigger as intense feelings in a woman as a favourite toy in a child". It is with an audacious style that a woman stands out from the others in the street. The CYBEX YEMA marks the beginning of a new era for the baby carrier. In this new era, parents are at the origin of trends and the carrier becomes an irresistible accessory! And like every accessory, style is given as much weight as practicality. Pure lines, prints, colours, luxurious fabric in imitation leather and bold design, makes the carrier of YEMA a fashion statement to the rest of the world.
The YEMA offers many features that make it comfortable for parents and the baby. Its 100% cotton lining ensures good back support for the child. The seat, adjustable in width, grows with the baby and allows an optimal ergonomic position. The correct carrying method places the infant in the healthy spread-squat position, while taking the weight away from the hips and helping the joints to develop.
The YEMA adapts to the growth and development of the child. Carrying the baby facing the chest is ideal for the first months of baby. From 4 months up to 2 years, they can also be worn on the hip or on your back. A familiar voice, cosy warmth and that unique smell – a baby carrier intensifies that important bond between parent and child from birth. "Babywearing" nurtures a deep sense of trust between parent and infant, while stimulating the child's cognitive development.
The straps are designed to fit securely to the wearer and to the baby. The YEMA contributes in dressing elegantly in its most distinct form. Each function is simple to use to fully enjoy its contemporary design of CYBEX.
CYBEX_Press-Release_YEMA_Fashion_2016_EN.docx
DOCX - 859 Kb
Download
CYBEX_Press-Release_YEMA_Fashion_2016_FR.docx
DOCX - 860 Kb
Download
CYBEX_Press-Release_YEMA_Fashion_2016_NL.docx
DOCX - 859 Kb
Download